Join our Support Group for Women At Work
Do you feel stuck in your Job? Are you thinking of changing environments? Do you have a role you want to take on but do not know how and where to start ?
Together with other women, you will have the opportunity and chance to share ideas and challenges you are experiencing in your profession.
You can freely share your views in a protected and safe environment to gain knowledge and new skills to cope with the challenges. Together we will help you identifying your potential, work on resilience techniques and analyze factors influencing your motivation.
GROUP LEADER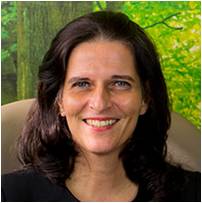 IRENA CONSTANTIN
Educational/Occupational Psychologist
Ms Irena Constantin is a Occupational & Educational Psychologist who completed her M. Phil (lic. Phil) at the University of Zurich, Switzerland and has specialized in Applied Psychology. Ms Constantin gained her experience in various fields such as banking, school and clinics and is especially passionate about career guidance. Having worked in the finance sector in Switzerland for many years as the Head of Assessment recruiting Managers for the largest Swiss regional Bank, she is very familiar with workplace issues, specially the 'Glass Ceiling' women often face.