ABOUT THE THERAPY GROUP
Scott Psychological Centre is introducing a series of 12 weekly sessions in an open group therapy setting. In an open group format, participants are welcomed to join at any session. The objectives of the sessions are to learn adaptive self-soothing and effective interpersonal skills in a safe and validating environment.
Group therapy is a form of psychotherapy that involves a psychologist working in a group setting with persons experiencing similar difficulties. Group therapy offers not only valuable support from other participants experiencing similar challenges, it also offers an opportunity for participants to practise the skills learnt in sessions with other participants. Studies have shown that group therapy can be an effective treatment choice for psychological disorders such as mood disorder, anxiety disorder, post-traumatic stress disorder, and personality disorder.
WHAT TO EXPECT FROM THIS SOCIAL SKILLS GROUP THERAPY
Intimate group size of 4 – 6 participants. Minimum of 4 participants required before commencement of the group.
Learn specific strategies, borrowed from principles of Dialectical Behaviour Therapy, to help regulate emotions and handle challenging interpersonal relationships.
Gain emotional support from other participants experiencing similar difficulties
Practise handling intense emotions and interpersonal relationships in a safe and validating environment
Presenter
Dr. Annabelle Chow
Clinical Psychologist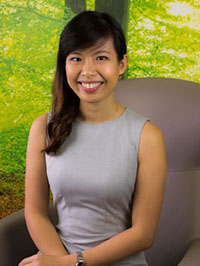 Dr. Annabelle Chow is a clinical psychologist. She holds a Doctor of Psychology (Clinical) degree and is registered as a Clinical Psychologist with the Australian Health Practitioner Regulation Agency (APHRA), Australian Psychological Society (APS), and Singapore Psychological Society (SPS). She has experience providing individual and group psychotherapy. She has also worked with clients suffering from personality disorders, anxiety, depression and a range of other mental health conditions.