GROUP THERAPY: AN INTRODUCTORY COURSE
This course will focus on basic concepts and theories in group therapy, Foundations of Group Therapy, Leadership, Group Dynamics and Group Process and the Change Process in Groups and Teams.
It will cover concepts such as the here-and-now, content vs. process, boundaries, resistance, regression, transference and counter-transference in groups.
In addition, we will discuss theories of group and team developmental stages, the tasks of the group therapist and different roles of group members.
We will briefly touch different approaches to groups and kinds of groups. The group size will be limited to 8 participants to provide a more conducive setting for discussions.
INSTRUCTOR
Dr. Haim Weinberg
Clinical Psychologist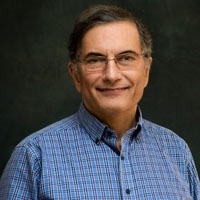 Haim Weinberg, PhD, is an internationally renowned clinical psychologist and group psychotherapist. He is a group analyst and Certified Group Psychotherapist in private practice in Sacramento, California. He is the past President of the Israeli Association of Group Psychotherapy and of the Northern California Group Psychotherapy Society (NCGPS). Dr. Weinberg was the Director of International Programs at the Professional School of Psychology in which he created and coordinated an online doctoral program in group psychotherapy, with cohorts of students in SE Asia. He co-edits a series of books about the social unconscious, wrote a book on Internet groups and co-authored a book on Fairy Tales and the social unconscious. Colleagues from SE Asia, who studied group therapy with Dr. Weinberg will lead some reading meetings.